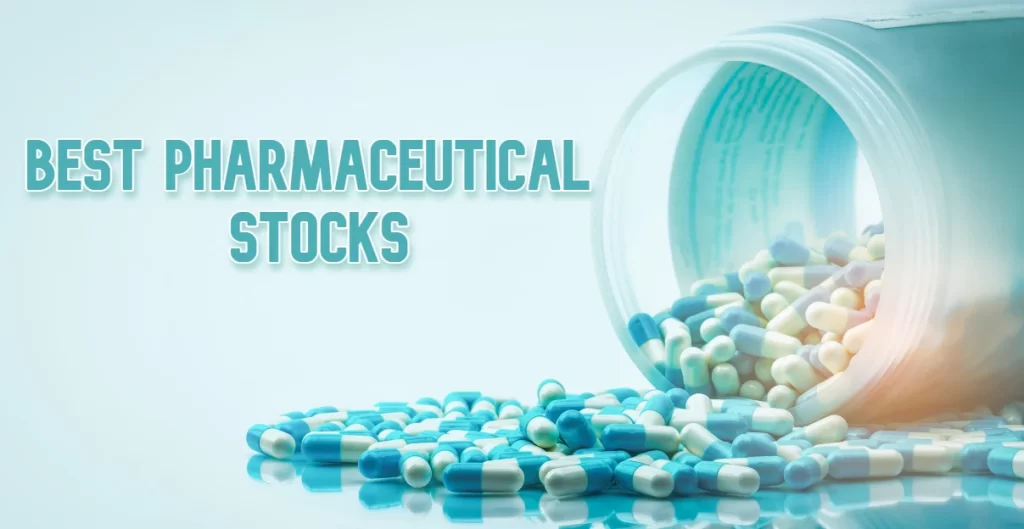 The pharmaceutical market is considered one of the most stable and risk-resistant spheres considering its unwaning demand under all conditions. Even amid the recent equity market turmoil due to raging inflation, interest rate hikes, and geopolitical tensions, pharma stocks have performed considerably well. According to a globalnewswire report, this industry is expected to grow from $1454 billion in 2021 to $2135 billion in 2026 at a CAGR of 7.7%. On account of these statistics and the defensive nature of pharma products, it might be a good time to diversify your portfolio with some of the best pharma stocks.
Here we have assembled a pharma stocks list composed of some of the most high-potential stocks.
1. AbbVie (ABBV)
Headquartered in North Chicago, AbbVie Inc. is a leading biopharmaceutical company that manufactures and distributes several drugs worldwide. Its immunotherapy drug HUMIRA is one of the best-selling drugs, along with SKYRIZI, that treats psoriasis and RINVOQ, which manages severe active rheumatoid arthritis. AbbVie's portfolio also includes a number of other popular medicines and therapies, such as VENCLEXTA for suppressing lymphocyte cancers, CREON for pancreatic enzyme therapy, DUOPA to treat Parkinson's disease, and many more.
ABBV stands as one of the best pharma stocks of 2022 due to its upbeat performance over the last year amid the tumbling Wall Street. Currently, it has a market cap of nearly 252 billion with 1.7 billion shares outstanding. Moreover, AbbVie registers trailing P/E and P/S ratios of 20.23 and 4.43, respectively.
The firm also belongs to the "Dividend Aristocrats" category, which enlists all companies that have increased their dividends for almost 25 consecutive years. Its forward annual dividend yield is presently 3.94%.
2. Bristol Myers Squibb (BMS)
Bristol Myers Squib is a New York-based firm that manufactures, licenses, and distributes pharmaceutical products globally. The company's four major products include Eliquis – a blood thinner drug, Revlimid – an oral immunomodulatory drug; Orencia – a drug for treating active rheumatoid arthritis & psoriatic arthritis; and Opdivo – an anti-cancer drug. Besides these, the company also develops a large number of medications for oncology, cardiovascular, hematology, fibrotic, neuroscience, immunology, and COVID-19 diseases.
With a market capitalization of 150 billion and a steady performance over the last year, BMS is another component of the best pharma stocks list. The company records a revenue (ttm) of 77 billion with a price-to-earnings ratio of 23.4. Moreover, it's a dividend-paying stock having a forward dividend yield of 3.05%, as per the latest data.
3. Eli Lily And Co (LLY)
Founded in 1876, Eli Lily is a prominent drug manufacturer company that specializes in the production of human pharmaceuticals. It develops several Humalog, Humulin, and Insulin variants as well as Jardiance, Trajenta, and Trulicity drugs for diabetes type 1 and 2. The company also distributes drugs for various kinds of cancers, arthritis, and psychological disorders to more than 125 countries. Moreover, it has collaborations with multiple industry leaders such as Boehringer Ingelheim Pharmaceuticals Inc, AbCellera Biologics Inc, and Regor Therapeutics Group.
Eli Lily has a total market capitalization of almost 295 billion with nearly 950 million shares in circulation. The company registers a trailing P/E of 49% and a forward annual dividend yield of 1.26%.
Eli Lily holds a place among the best pharma stocks with more than 37% returns over the past year, where most Wall Street stocks descended.
4. Pfizer Inc (PFE)
Based in New York, Pfizer Inc. develops, markets, and sells major pharmaceutical items worldwide. It puts forward several cardiovascular and women's health products, immunotherapies, biosimilars, anti-infective medicines, and oral COVID-19 treatments under various brand names. Pfizer gained the most prominence due to its COVID-19 vaccine developed with BioNTech. The vaccine was the first one to be normalized during the pandemic, with approval from the U.S Food & Drug Administration (FDA).
Pfizer is hailed as one of the best pharma stocks due to its generous dividend payments and consistent income flow. The company has a total market cap of 247 billion with more than 5.5 billion shares outstanding. Its recent income statement shows 101 billion in the last 12-month revenue and quarterly revenue growth of 46.80%.
Pfizer has been offering its investors quarterly dividends for more than 83 years and has a current forward annual dividend yield of 3.63%.
5. Gilead Sciences Inc. (GILD)
Gilead Sciences Inc. is a California-based biopharma company that researches, develops, and sells a range of medical drugs internationally. The firm manufactures pharmaceutical products for the treatment of HIV/AIDS, coronavirus, liver diseases, blood and cell pathologies, angina, pulmonary hypertension, and fungal infections. Gilead regularly collaborates with several other pharma companies, including Bristol-Myers Squibb, Arcus Biosciences, Tizona Therapeutics, Jounce Therapeutics, and Janssen Sciences, among many others.
GILD is another leading component of the best pharma stocks list due to its jumping sales of HIV and oncology drugs. The company also shows a 10.6% trailing-twelve months return on assets as well as a P/E ratio of 19.22. Moreover, it has a current market capitalization of approximately 79 billion with 1.25 billion outstanding shares.
Gilead pays out dividends to its stockholders, where its present forward annual dividend yield stands at 4.65%.
6. Amgen Inc (AMGN)
Headquartered in California, Amgen Inc manufactures and distributes human pharmaceutical products worldwide. It incorporates an extensive portfolio of drugs that treats cardiovascular diseases, anemia or blood pathologies, arthritis, inflammation, kidney diseases, as well as neuro & bone disorders. Its leading manufactured drugs are Enbrel, Neulasta, Prolia, Amjevita, and Kaprolis. Amgen holds collaborations with many pharmaceutical companies, namely BeiGene Ltd, Eli Lilly and Company, Kyowa Kirin Co Ltd, and Datos Health.
AMGN is one of the few Wall Street equities that have performed comparatively better during the previous tough months. It occupies a solid position among the best pharma stocks list with a trailing twelve-month operating margin of 37% and a 123% return on equity. The company has a market capitalization of 121 billion with 534 million shares outstanding.
Amgen Inc. is also famous for its dividend payouts and catalogues a latest annual dividend yield of 3.42% with a 62.9% payout ratio.
Read more:
https://thetradingbay.com/top-5-semiconductor-stocks-to-buy-now/
https://thetradingbay.com/best-dividend-stocks-top-8-dividend-stocks-to-buy-now/