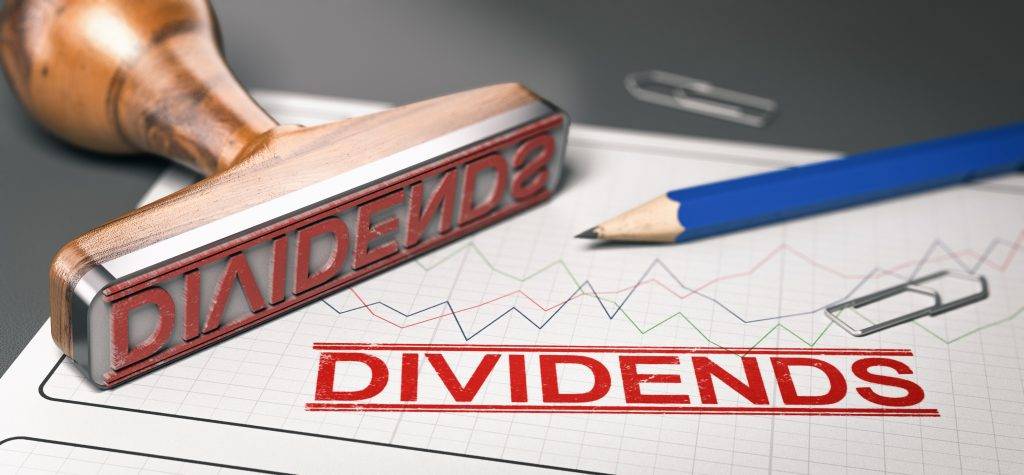 Dividend stocks are one of the best investment products that confer the investors a degree of stability and security amid the pessimistic financial climate. Dividend stocks are those stocks that distribute regular cash payouts to the shareholders from the company's cash flow, maintaining a source of passive income for them. Moreover, re-investing these dividend payments can offer the advantage of compounding, which significantly boost overall returns. According to an estimate, from 1930–2021, dividend income contributed an average of 40% to the total return of the S&P 500 Index.
However, note that dividend yields cannot be enough if the relevant company performs poorly, making its stock shed value over time. Simply put, good dividend payouts cannot offset the losses extended by the underlying basic investment product.
Hence, it is essential to select only reliable dividend stocks that can also build your wealth over the long term, besides providing regular cash payments (dividends). Here is a list of the 8 best dividend stocks you can consider adding to your portfolio to acquire a steady cash flow.
1. BlackRock Inc. (BLK)
BlackRock Inc. is the world's largest investment management firm based in New York, with more than $10 trillion in assets under management. The corporation launches and manages a variety of assets, including mutual funds, offshore funds, hedge funds, and exchange-traded funds. Further, the company invests in all-cap stocks, dividend-paying securities, and corporate bonds, among many other instruments. BlackRock Inc. also provides global risk management and advisory services to worldwide clients.
As of the latest data, the company has a total market capitalization of $105.6 billion, with more than 150 million shares outstanding. BlackRock's income statement shows a trailing price-to-earnings ratio and a price-to-sales ratio of 18.3% and 5.5%, respectively.
The company's trailing dividend yield is 2.6%, with a payout ratio of 47.47%.
2. Walgreens Boots Alliance (WBA)
Walgreens Boots Alliance is an Illinois-based pharmacy retail company that focuses on health and beauty sectors. It operates via two segments, the US & International, selling prescription drugs, beauty & personal care products, and other general merchandise through its retail and online stores. Recently, Walgreens has taken steps to boost its digital sales and develop full-service healthcare clinics in its retail locations that can enhance the company's profitability.
Currently, WBA has a total market capitalization of $34 billion, with more than 850 million shares in circulation. Walgreens is one of the best dividend stocks as it records a consistent annual payout growth over the last 60 years and a trailing annual dividend yield of 5%.
3. Lumen Technologies Inc. (LUMN)
Formerly known as CenturyLink, Lumen Technologies is a Louisiana-based technology and telecom services company offering facilities in the US and worldwide. The company delivers numerous communication and fiber infrastructure solutions, including cloud, IP, & data services, as well as IT solutions. Lumen Inc. also offers voice-related services like Ethernet and multiplexing voice channels.
The company has a market capitalization of $11.2 billion with over 1 billion outstanding shares, per recent data. While the LUMN stock has shed significant value in the last 5 years, it stands among the best dividend stocks due to its tremendous inherent potential. It records a trailing annual dividend yield of 9.23% with a payout ratio of over 50%.
4. JP Morgan Chase & Co. (JPM)
Headquartered in New York, JP Morgan is a multinational financial services company that operates via banking and wealth management segments. The firm offers cash management, lending, mortgage, as well as corporate, investment, & commercial banking services to institutional and retail clients.
JP Morgan Chase has a total market capitalization of $333 billion with approximately 3 billion outstanding shares. Its annual dividend yields, both trailing and forward, are documented at 3.50% amid a stable dividend growth over the last five years.
5. Realty Income Corp. (O)
Realty Income is a prominent dividend stocks corporation, famously known as "The Monthly Dividend Company." The company comes under the REIT industry and manages its monthly dividend cash flow from over 6500 real estate properties. Note that Realty Income is a part of the S&P 500 dividend aristocrats index as it has exhibited a straight 25 years increase in annual dividends.
At the time of writing, the company has a total market cap of $43 billion with more than 600 million shares in circulation. Realty Income's forward annual dividend yield is almost 4.08%, while its 5-year average dividend yield stands at 4.29%.
6. AT&T Inc. (T)
AT&T Inc. is one of the best dividend stocks that has registered a place among the highest dividend-paying S&P 500 shares. This Texas-based company offers media, technology, and telecom services internationally. It mainly deals with the production and distribution of wireless voice and data computing services, cloud solutions, and broadband fiber facilities.
The company manifests promising prospects with a growing number of subscribers and divesting of WarnerMedia assets. Currently, AT&T Inc. exhibits a total market capitalization of $131 billion with a trailing P/E of 6.70%. It registers a TTM annual dividend yield of 8.73% and a payout ratio of approximately 59%.
7. LTC Properties Inc. (LTC)
LTC Properties is a real estate investment trust (REIT) corporation that falls under the category of top dividend-paying companies. The Trust invests in senior housing and healthcare facilities via mortgage financing, sales leasebacks, and several other methods. Due to its focus on senior population nursing properties, the company offers a quite dependable source of income.
As of now, LTC Properties has a total market capitalization of $1.71 billion, with more than 40 million shares outstanding. Certainly, LTC integrates the properties of best dividend stocks as it has displayed a notable price appreciation since the start of 2022, along with significant monthly dividend payments. Its trailing and forward annual dividend yield is almost 5.45%.
8. Vornado Realty Trust (VNO)
Vornado Realty Trust is another REIT that deals with the redevelopment projects of office towers and urban business properties. The company shines with its sustainability policy and manages more than 23 million square of LEED-certified buildings.
VNO currently has a total market capitalization of $5.56 billion with approximately 190 million outstanding shares. The Trust extends a trailing annual dividend yield of 7.60% with a payout ratio of 323%.
Read more:
https://thetradingbay.com/best-penny-stocks-to-buy-in-2022/
https://thetradingbay.com/top-10-green-energy-stocks-in-2022/